Exhibition
Protest! Resistance Posters
[addtoany]
Globalization, women's rights, Trump: the poster has established itself as an effective medium for political struggle. 50 years after 1968, the onset of a worldwide rebellion, this exhibition presents around 300 international protest posters. The spectrum ranges from Käthe Kollwitz's emotional appeal against war to the legendary messages of the Parisian Atelier Populaire and contemporary political manifestos. The designs dismantle rulers, denounce injustice, or lend utopia a face. They are instances of visual memory, appeal to the necessity of resistance today, and prove the topicality and universality of the depicted themes. Accompanied by protest songs, videos, and images from virtual space, the exhibition showcases the work of socially engaged designers and illuminates various strategies of protest.
Glossary
This glossary provides brief explanations of randomly chosen terms that come up in the exhibition. Visitors are encouraged to delve in greater depth into these topics on their own.
Exhibits online
Discover all of the more than 300 posters of the exhibition also on eMuseum, the online database of the collection of the Museum für Gestaltung Zürich.
On the Exhibition
"Just like teenagers and sex, it seems as if the protest march was invented in the Sixties, and in those 50-plus years the protest poster has become an effective medium for distilling complex political ideas into direct artful messages."
"The world's current situation lends new urgency to individual and collective protest. Posters from all over the world illustrate that the medium is still capable of broad mobilization or of drawing attention to explosive topics, thus assigning designers an important socio-political role."
"Not only daunting images are on display; ironic or humorous posters also lend resistance a pleasurable, encouraging face."
Previous
Next
Publication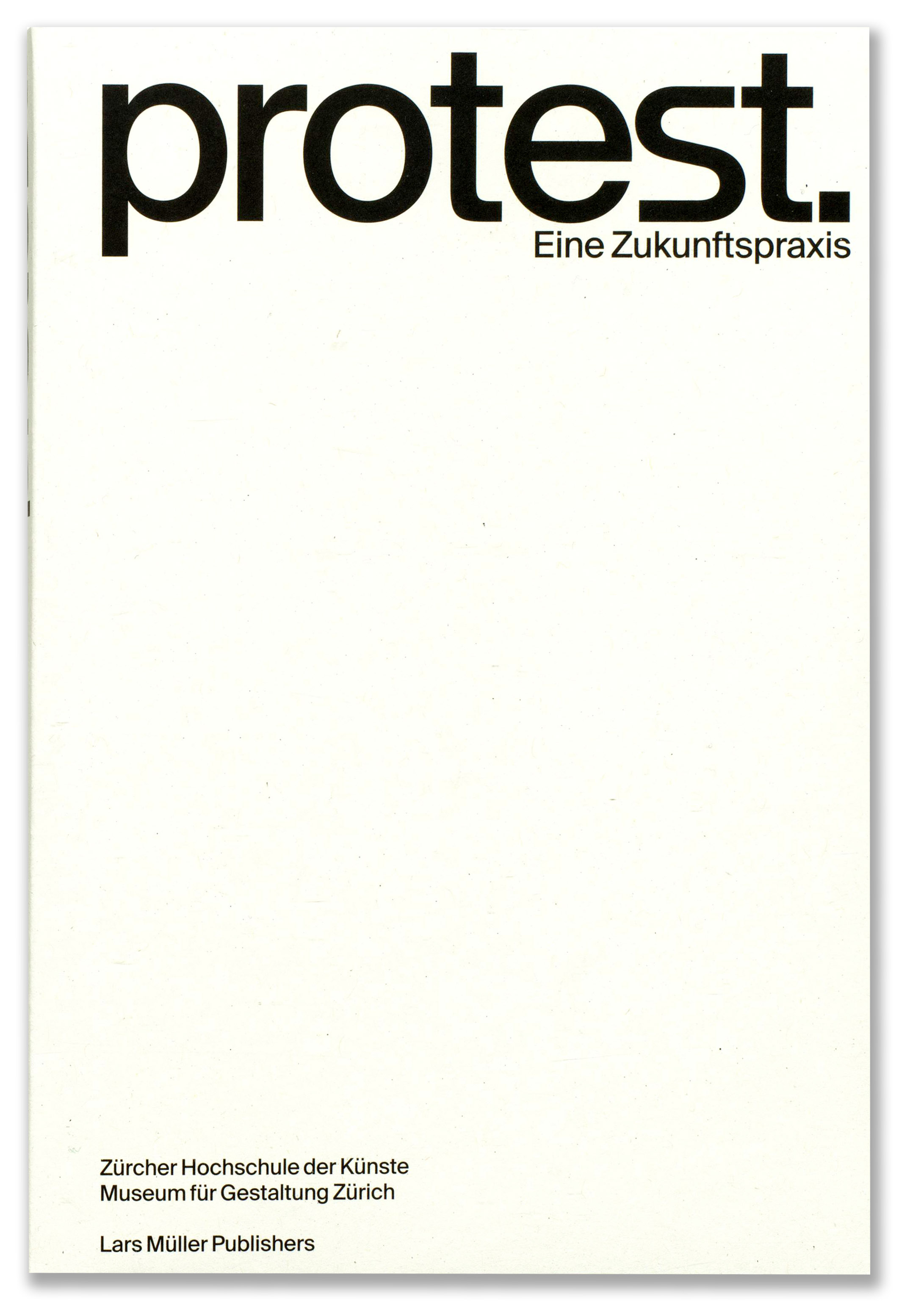 Protest. The Aesthetics of Resistance
Shop
What's on
{"screen":"any","start":"2023-10-03","end":"2025-10-03","scope":"forever","event_type":"","audience":"","exhibit":"2259","location":""}