When Max Bill's Ulm Stool meets Albrecht Dürer's Apocalypse (1498) and Adrian Frutiger's Univers font encounters a Balenciaga cocktail dress, when Sophie Taeuber-Arp's puppets dance around a SBB Railways Clock, or one of Emile Gallé's art deco vases finds a companion in one of El Lissitzky's lithographs, then the Museum für Gestaltung is presenting some of its many treasures for the first time in a permanent exhibition — and is drawing on its unlimited resources: for around 150 years, the museum has built up a collection that today comprises over half a million objects from the arts and crafts, graphics, posters, textiles, furniture, and product design. Featuring 2000 highlights from this internationally significant collection, the newly refurbished main building invites visitors to discover the world of beautiful, useful, and curious everyday objects.
eGuide
Use the new eGuide to explore the design- and graphic highlights at our main site on Ausstellungsstrasse! The fully virtual eGuide offers background information and stories – in images and texts, videos and sound – on more than 200 collectibles present in the exhibitions Collection Highlights, Ideal Living, Poster Stories and the Swiss Design Lounge. Also available are suggestions for thematic tours on various topics for children as well as for adults.
You can use the eGuide free of charge on your own smartphone or borrow one of our devices during your visit at the site Ausstellungsstrasse.
eGuide
What's on
About the Exhibition
"Seit 1875 sammelt unser Haus Design, Grafik, Plakat und Kunstgewerbe. Es ist das Privileg unserer Generation, diese Schätze nun endlich einem breiten Publikum zugänglich zu machen. Tauchen Sie ein in eine Schatzkammer voller Überraschungen, vom unbekannten Wegwerfprodukt bis zum internationalen Spitzenstück."
"Die ungewöhnliche Präsentationsform mag zunächst erstaunen. Ohne zwingende inhaltliche Verbindung steht Ähnliches beieinander, greift hier ein gemeinsames Farbspiel, dort vergleichbare Strukturen auf und eröffnet beim freien Flanieren und Entdecken die Identität unserer einmaligen Museumssammlung."
Previous
Next
Publication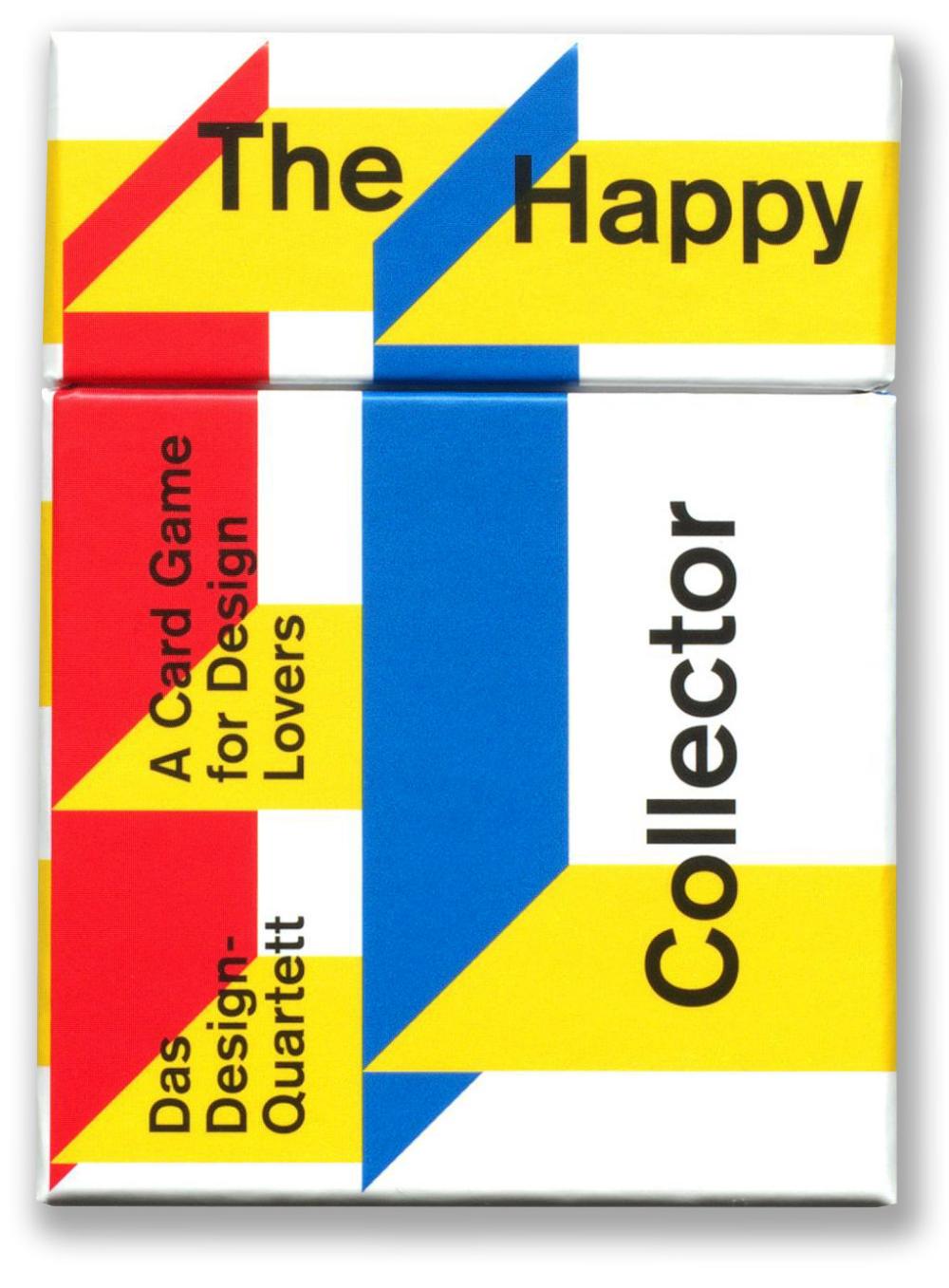 The designer pack of cards "The Happy Collector" shows 52 objects from the design and decorative arts collection at the Museum für Gestaltung Zürich, selected by the curators Renate Menzi and Sabine Flaschberger.
Shop